Biwa and Freshwater Pearls Necklace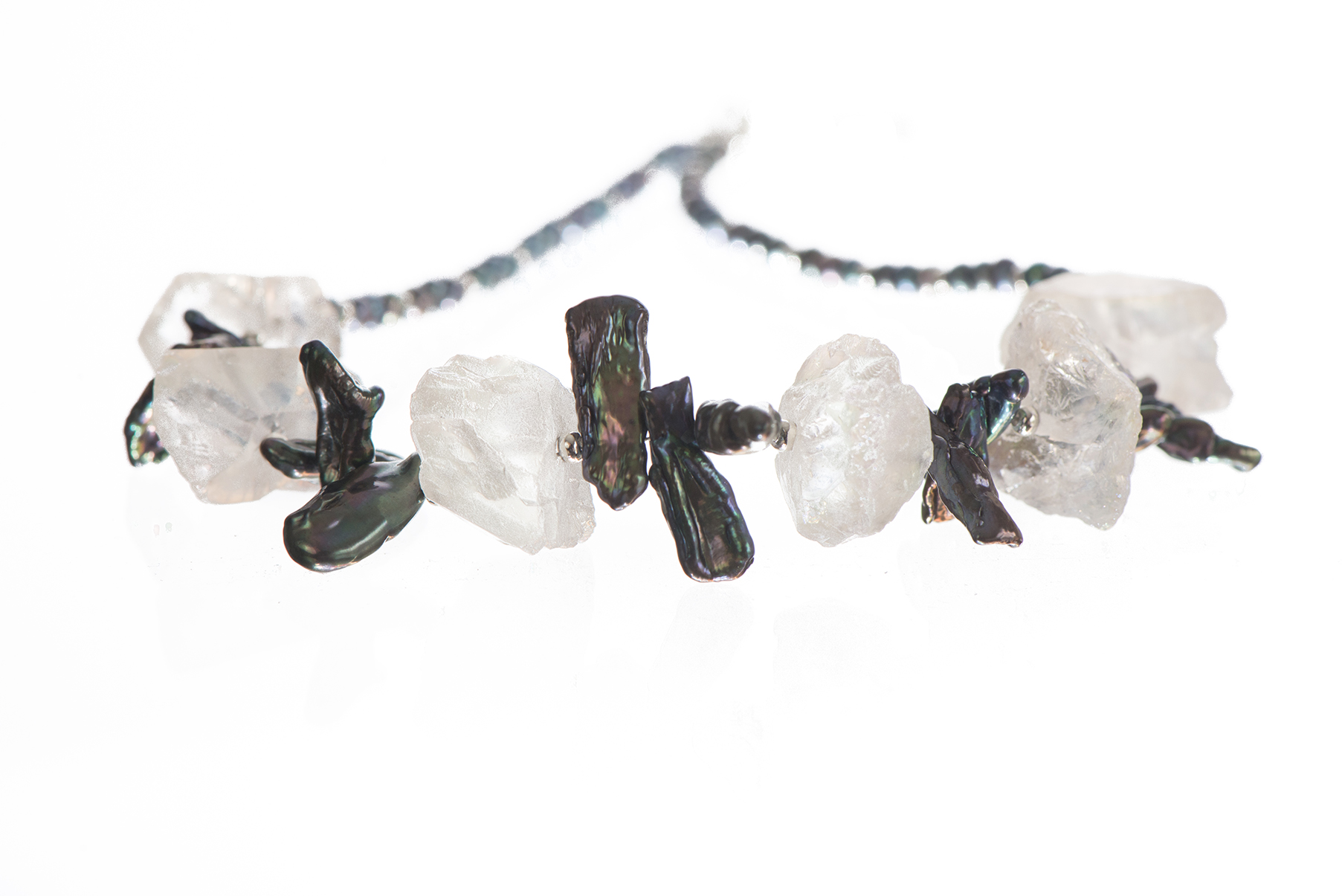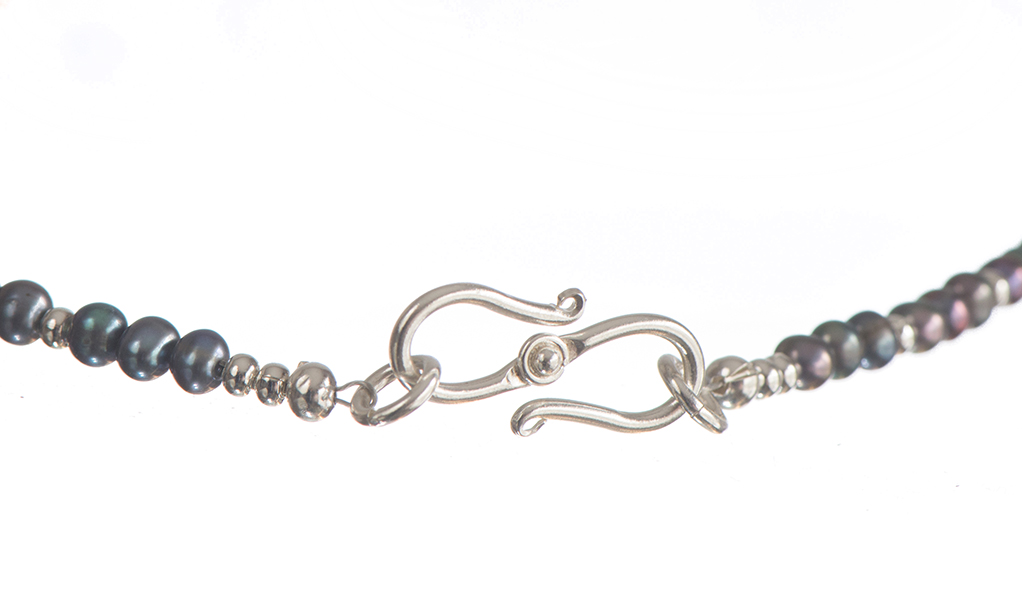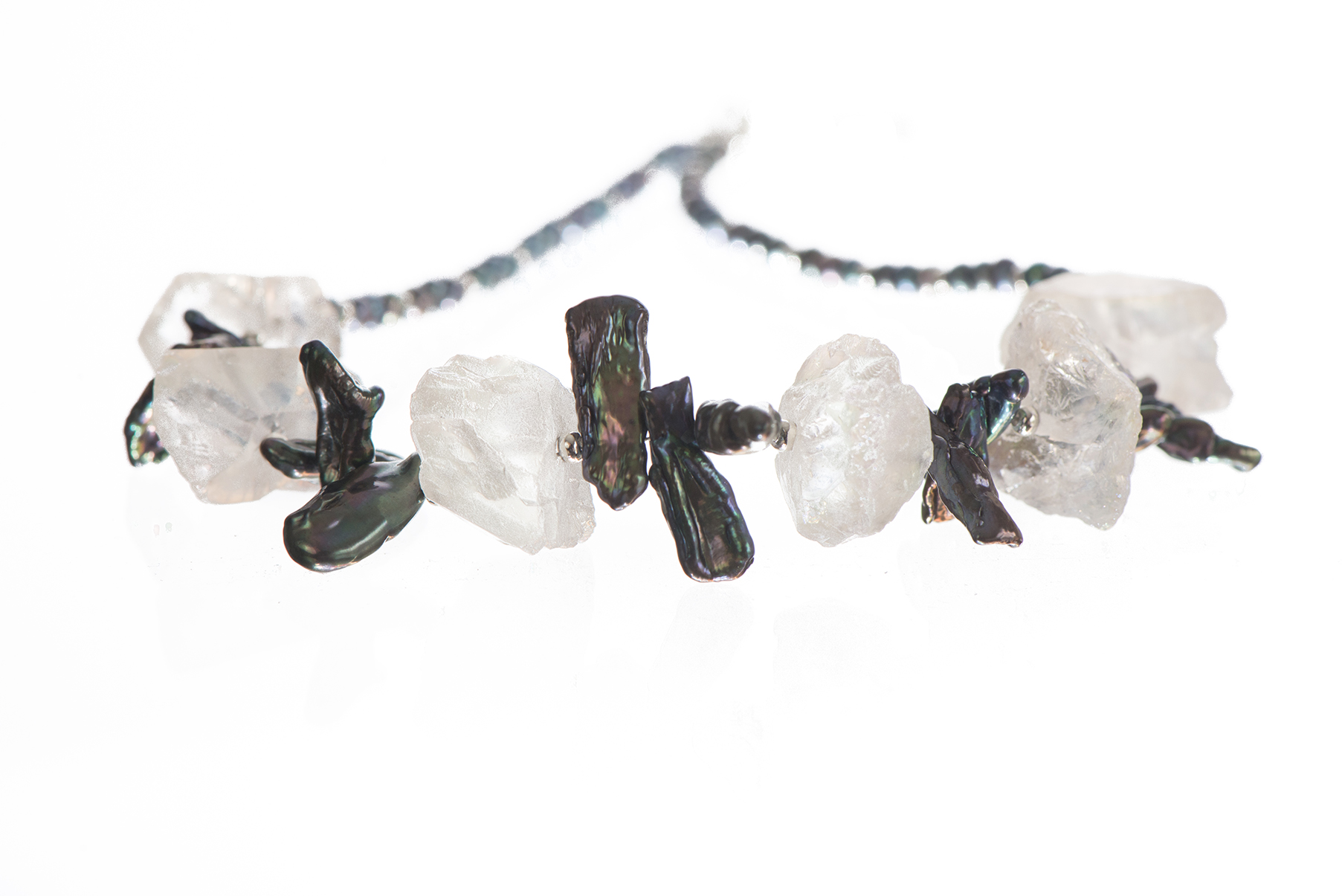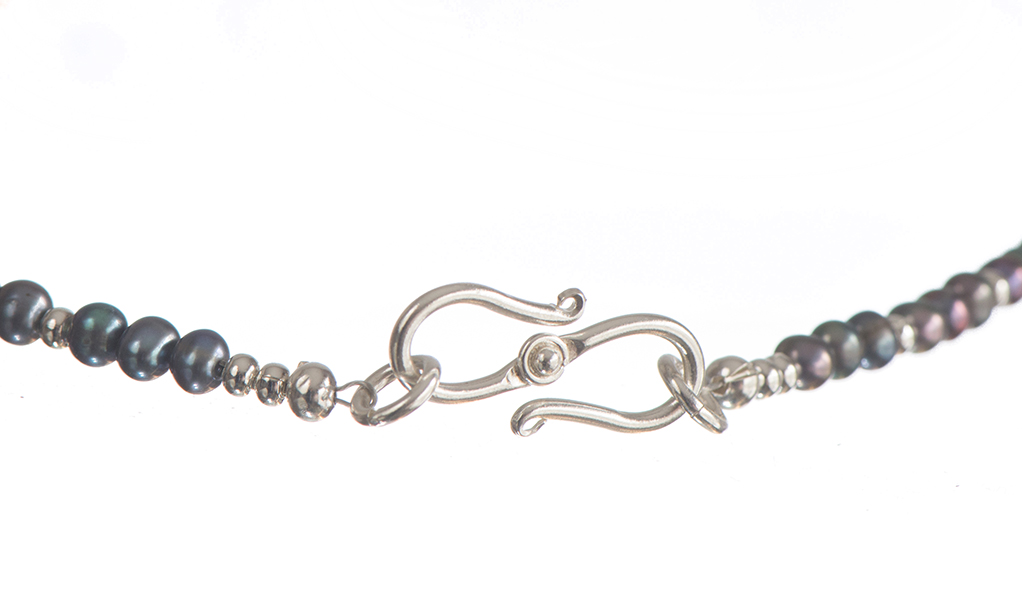 Biwa and Freshwater Pearls Necklace
Rough Clear QUARTZ, BIWA PEARLS and FRESHWATER PEARL on 925 Sterling Silver beads and Silver S Clasp statement Necklace.
Great contrast of textures between the rugged, rough Quartz and the organic natural shape of Biwa Pearls and small Peacock freshwater pearls.
Length of Necklace: 19" (48cm)
Limited Edition: 1 of 4
Beautifully presented in a gift box wrapped with silk hand-dyed ribbon.