Labradorite and Shell Pearl Bracelet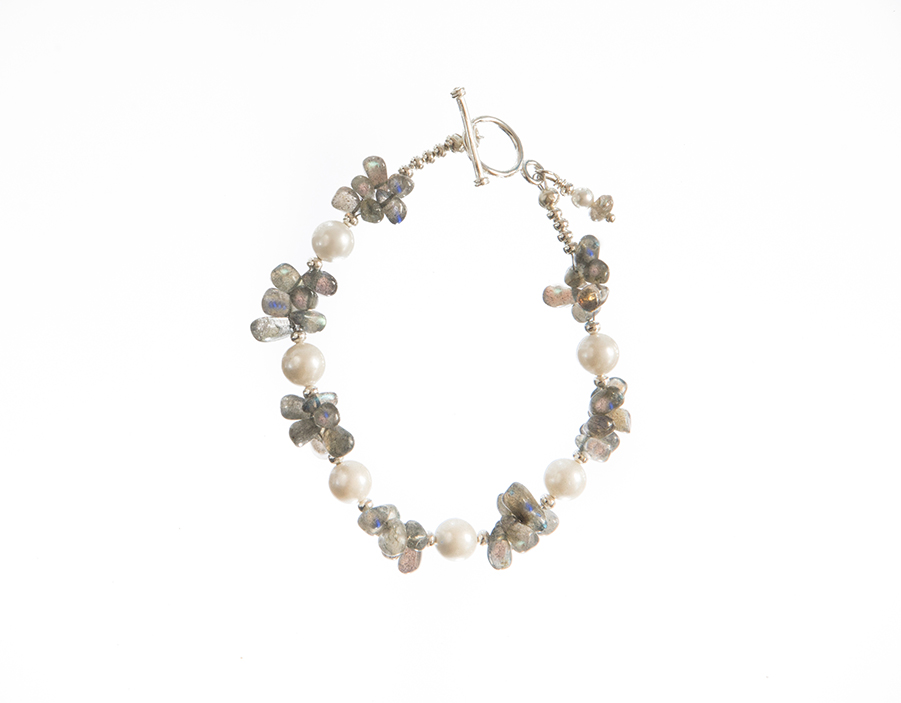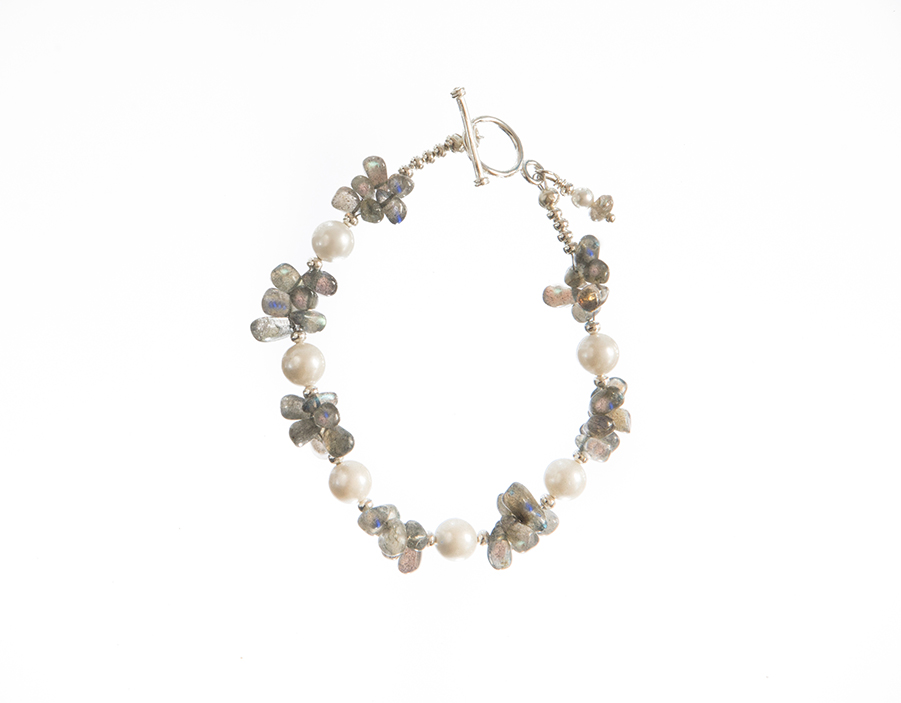 Labradorite and Shell Pearl Bracelet
Delicate LABRADORITE nuggets have been put together in small clusters with beautiful SHELL PEARL in between each cluster.
LABRADORITE beads are semi-translucent grey-green in colour which sometimes exhibit subtle flashes of iridescent blue and yellow when the light catches the beads.
Beautifully presented in a gift box wrapped with silk hand-dyed ribbon.
LABRADORITE is a precious gemstone, derived its name from the Labrador Peninsula, which is an original source of Canadian variety of feldspar stone.
LABRADORITE occurs in many colours such as pale green, blue, colourless, grey-white and with iridescent blue or gold flashes.
LABRADORITE is considered by mystics to be a stone of transformation and magic. Protective stone, used in association with reducing stress and anxiety.
When ordering please let me know the size of your wrist.
Generally, sizes are as follows:
Small: 6"
Medium: 7.5"
Large: 8/8.5"